Tech ecosystem in Tokyo is now very active and French Tech Tokyo will partner with several local players for developping new opportunities for networking.
Develop your business network
The French Chamber develops and enhances the professional lives of its members in Japan. Every year we organize a hundred diverse events in order to answer your needs, whether you are a big company or a SME.
These events will allow you to know your environment better, to share your experience and to access a network of French and Japanese leading figures.
Committees
Created for our members to exchange their experience on the following topics: Tax system and regulations, Set-up, establishment and development, Information and new technologies, Young professionals, Marketing and retailing, Human Resources Management
Each committee organizes meetings 4 to 5 times a year opened to French Chamber members and dealing with major issues of the French–Japanese business affairs to allow professionals to find solutions adapted to their problems by sharing their experiences.
Networking events all year : Golf tournaments, After-Summer party, success stories, company visits…
Joint events with other Foreign Chambers of Commerce in Japan, Paris Club association, Maison Franco-Japonaise, Chamber of Commerce of Tokyo, Cercle France-Kansai…
The Gala : Every year since 1978, the French Chamber of Commerce and Industry in Japan (French Chamber) has the pleasure to invite its members and their partners / privileged clients at its Gala Party. This prestigious event is filled with French spirit and lifestyle and gathers around 800 persons, of which 85% are Japanese: CEOs, politicians, Japanese celebrities, journalists…

Business France French Tech Tour
Once a year, during the French Tech Tour, Business France organizes a networking event dedicated to startups and the ecosystem.

Other networking opportunities :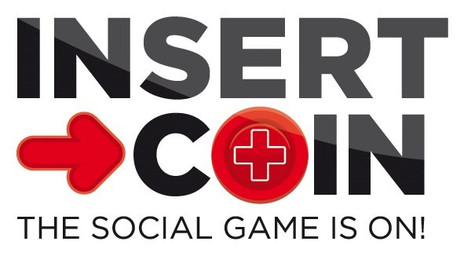 [Insert Coin!]
[Insert Coin!] is a Tokyo-based event hosted by Ozan Kocoglu and Alix Zerd, gathering the professionals of the gaming industry in Japan since June 2014.