Jean-Dominique FRANCOIS
With 15 years of international business development experience in Europe and Asia (mostly Japan), in start-up companies whether as employee, shareholder, founder or advisor, Jean-Dominique acquired a comprehensive understanding of start-ups and their ecosystem. For the last 5 years, as member of the French Economic Diplomacy, Jean-Dominique is helping French high-tech start-ups and SMBs to develop on the Japanese market. He is currently supporting the launch of the French Tech in Japan, as part of its mission as International Technical Expert on Technical Innovation.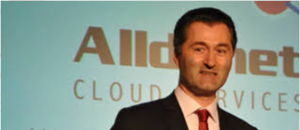 Laurent Safa
In 1997, Laurent moved to Osaka, Japan, to join the Advanced R&D Laboratory of Panasonic headquarters. During his 12 years tenure Laurent Safa conducted new technology research projects in the fields of Building Automation, Smart Home, Device Networks and Software Automation. In 2009, Laurent Safa joined Silver Egg, the company that introduced recommendation services to Japan, as their Director of Engineering. He worked closely with the CEO to rationalize the service production process. Their efforts helped increase the engineering productivity severalfold.
Laurent Safa established Alldonet Co.,Ltd. in the city of Sakai, Japan, during summer 2012. His vision is for Alldonet to be a leading provider of innovative services to help manufacturers and property owners connect their products to the Internet and mobile devices. Beside Alldonet, Laurent Safa is also lecturer at College and Graduate School of Engineering of Osaka Prefecture University (OPU). He is also guest lecturer for the Advanced Topics Course on Diffusion of Innovation, at Kwansei Gakuin University Institute of Business and Accounting.
Feel free to contact us if you need anything.